SELECT productType FROM mp_products WHERE productId='592'SELECT notice_desc FROM jl_notice WHERE notice_start <=CURDATE() AND notice_end >=CURDATE() ORDER BY notice_start DESCSELECT category_id FROM jl_category WHERE parent_id='0' AND (category_type = 'All' OR category_type = 'Embroidered Patch') AND display='Yes' ORDER BY category_folderSELECT productId FROM mp_products WHERE crestLocation='157' AND pactive!=2SELECT p.productId FROM mp_productsCategories AS c LEFT JOIN mp_products AS p USING (productId) WHERE c.category_id='157' AND p.pactive='1'SELECT productId FROM mp_products WHERE crestLocation='12' AND pactive!=2SELECT p.productId FROM mp_productsCategories AS c LEFT JOIN mp_products AS p USING (productId) WHERE c.category_id='12' AND p.pactive='1'SELECT productId FROM mp_products WHERE crestLocation='17' AND pactive!=2SELECT p.productId FROM mp_productsCategories AS c LEFT JOIN mp_products AS p USING (productId) WHERE c.category_id='17' AND p.pactive='1'SELECT productId FROM mp_products WHERE crestLocation='1' AND pactive!=2SELECT p.productId FROM mp_productsCategories AS c LEFT JOIN mp_products AS p USING (productId) WHERE c.category_id='1' AND p.pactive='1'SELECT productId FROM mp_products WHERE crestLocation='28' AND pactive!=2SELECT p.productId FROM mp_productsCategories AS c LEFT JOIN mp_products AS p USING (productId) WHERE c.category_id='28' AND p.pactive='1'SELECT productId FROM mp_products WHERE crestLocation='177' AND pactive!=2SELECT p.productId FROM mp_productsCategories AS c LEFT JOIN mp_products AS p USING (productId) WHERE c.category_id='177' AND p.pactive='1'SELECT productId FROM mp_products WHERE crestLocation='164' AND pactive!=2SELECT p.productId FROM mp_productsCategories AS c LEFT JOIN mp_products AS p USING (productId) WHERE c.category_id='164' AND p.pactive='1'SELECT productId FROM mp_products WHERE crestLocation='21' AND pactive!=2SELECT p.productId FROM mp_productsCategories AS c LEFT JOIN mp_products AS p USING (productId) WHERE c.category_id='21' AND p.pactive='1'SELECT productId FROM mp_products WHERE crestLocation='2' AND pactive!=2SELECT p.productId FROM mp_productsCategories AS c LEFT JOIN mp_products AS p USING (productId) WHERE c.category_id='2' AND p.pactive='1'SELECT productId FROM mp_products WHERE crestLocation='82' AND pactive!=2SELECT p.productId FROM mp_productsCategories AS c LEFT JOIN mp_products AS p USING (productId) WHERE c.category_id='82' AND p.pactive='1'SELECT productId FROM mp_products WHERE crestLocation='40' AND pactive!=2SELECT p.productId FROM mp_productsCategories AS c LEFT JOIN mp_products AS p USING (productId) WHERE c.category_id='40' AND p.pactive='1'SELECT productId FROM mp_products WHERE crestLocation='54' AND pactive!=2SELECT p.productId FROM mp_productsCategories AS c LEFT JOIN mp_products AS p USING (productId) WHERE c.category_id='54' AND p.pactive='1'SELECT productId FROM mp_products WHERE crestLocation='3' AND pactive!=2SELECT p.productId FROM mp_productsCategories AS c LEFT JOIN mp_products AS p USING (productId) WHERE c.category_id='3' AND p.pactive='1'SELECT productId FROM mp_products WHERE crestLocation='33' AND pactive!=2SELECT p.productId FROM mp_productsCategories AS c LEFT JOIN mp_products AS p USING (productId) WHERE c.category_id='33' AND p.pactive='1'SELECT productId FROM mp_products WHERE crestLocation='29' AND pactive!=2SELECT p.productId FROM mp_productsCategories AS c LEFT JOIN mp_products AS p USING (productId) WHERE c.category_id='29' AND p.pactive='1'SELECT productId FROM mp_products WHERE crestLocation='22' AND pactive!=2SELECT p.productId FROM mp_productsCategories AS c LEFT JOIN mp_products AS p USING (productId) WHERE c.category_id='22' AND p.pactive='1'SELECT productId FROM mp_products WHERE crestLocation='36' AND pactive!=2SELECT p.productId FROM mp_productsCategories AS c LEFT JOIN mp_products AS p USING (productId) WHERE c.category_id='36' AND p.pactive='1'SELECT productId FROM mp_products WHERE crestLocation='59' AND pactive!=2SELECT p.productId FROM mp_productsCategories AS c LEFT JOIN mp_products AS p USING (productId) WHERE c.category_id='59' AND p.pactive='1'SELECT productId FROM mp_products WHERE crestLocation='141' AND pactive!=2SELECT p.productId FROM mp_productsCategories AS c LEFT JOIN mp_products AS p USING (productId) WHERE c.category_id='141' AND p.pactive='1'SELECT productId FROM mp_products WHERE crestLocation='160' AND pactive!=2SELECT p.productId FROM mp_productsCategories AS c LEFT JOIN mp_products AS p USING (productId) WHERE c.category_id='160' AND p.pactive='1'SELECT productId FROM mp_products WHERE crestLocation='37' AND pactive!=2SELECT p.productId FROM mp_productsCategories AS c LEFT JOIN mp_products AS p USING (productId) WHERE c.category_id='37' AND p.pactive='1'SELECT productId FROM mp_products WHERE crestLocation='35' AND pactive!=2SELECT p.productId FROM mp_productsCategories AS c LEFT JOIN mp_products AS p USING (productId) WHERE c.category_id='35' AND p.pactive='1'SELECT productId FROM mp_products WHERE crestLocation='172' AND pactive!=2SELECT p.productId FROM mp_productsCategories AS c LEFT JOIN mp_products AS p USING (productId) WHERE c.category_id='172' AND p.pactive='1'SELECT productId FROM mp_products WHERE crestLocation='39' AND pactive!=2SELECT p.productId FROM mp_productsCategories AS c LEFT JOIN mp_products AS p USING (productId) WHERE c.category_id='39' AND p.pactive='1'SELECT productId FROM mp_products WHERE crestLocation='109' AND pactive!=2SELECT p.productId FROM mp_productsCategories AS c LEFT JOIN mp_products AS p USING (productId) WHERE c.category_id='109' AND p.pactive='1'SELECT productId FROM mp_products WHERE crestLocation='5' AND pactive!=2SELECT p.productId FROM mp_productsCategories AS c LEFT JOIN mp_products AS p USING (productId) WHERE c.category_id='5' AND p.pactive='1'SELECT productId FROM mp_products WHERE crestLocation='4' AND pactive!=2SELECT p.productId FROM mp_productsCategories AS c LEFT JOIN mp_products AS p USING (productId) WHERE c.category_id='4' AND p.pactive='1'SELECT productId FROM mp_products WHERE crestLocation='27' AND pactive!=2SELECT p.productId FROM mp_productsCategories AS c LEFT JOIN mp_products AS p USING (productId) WHERE c.category_id='27' AND p.pactive='1'SELECT productId FROM mp_products WHERE crestLocation='13' AND pactive!=2SELECT p.productId FROM mp_productsCategories AS c LEFT JOIN mp_products AS p USING (productId) WHERE c.category_id='13' AND p.pactive='1'SELECT productId FROM mp_products WHERE crestLocation='6' AND pactive!=2SELECT p.productId FROM mp_productsCategories AS c LEFT JOIN mp_products AS p USING (productId) WHERE c.category_id='6' AND p.pactive='1'SELECT productId FROM mp_products WHERE crestLocation='7' AND pactive!=2SELECT p.productId FROM mp_productsCategories AS c LEFT JOIN mp_products AS p USING (productId) WHERE c.category_id='7' AND p.pactive='1'SELECT productId FROM mp_products WHERE crestLocation='61' AND pactive!=2SELECT p.productId FROM mp_productsCategories AS c LEFT JOIN mp_products AS p USING (productId) WHERE c.category_id='61' AND p.pactive='1'SELECT productId FROM mp_products WHERE crestLocation='197' AND pactive!=2SELECT p.productId FROM mp_productsCategories AS c LEFT JOIN mp_products AS p USING (productId) WHERE c.category_id='197' AND p.pactive='1'SELECT productId FROM mp_products WHERE crestLocation='178' AND pactive!=2SELECT p.productId FROM mp_productsCategories AS c LEFT JOIN mp_products AS p USING (productId) WHERE c.category_id='178' AND p.pactive='1'SELECT productId FROM mp_products WHERE crestLocation='32' AND pactive!=2SELECT p.productId FROM mp_productsCategories AS c LEFT JOIN mp_products AS p USING (productId) WHERE c.category_id='32' AND p.pactive='1'SELECT productId FROM mp_products WHERE crestLocation='167' AND pactive!=2SELECT p.productId FROM mp_productsCategories AS c LEFT JOIN mp_products AS p USING (productId) WHERE c.category_id='167' AND p.pactive='1'SELECT productId FROM mp_products WHERE crestLocation='169' AND pactive!=2SELECT p.productId FROM mp_productsCategories AS c LEFT JOIN mp_products AS p USING (productId) WHERE c.category_id='169' AND p.pactive='1'SELECT productId FROM mp_products WHERE crestLocation='58' AND pactive!=2SELECT p.productId FROM mp_productsCategories AS c LEFT JOIN mp_products AS p USING (productId) WHERE c.category_id='58' AND p.pactive='1'SELECT productId FROM mp_products WHERE crestLocation='110' AND pactive!=2SELECT p.productId FROM mp_productsCategories AS c LEFT JOIN mp_products AS p USING (productId) WHERE c.category_id='110' AND p.pactive='1'SELECT productId FROM mp_products WHERE crestLocation='25' AND pactive!=2SELECT p.productId FROM mp_productsCategories AS c LEFT JOIN mp_products AS p USING (productId) WHERE c.category_id='25' AND p.pactive='1'SELECT productId FROM mp_products WHERE crestLocation='180' AND pactive!=2SELECT p.productId FROM mp_productsCategories AS c LEFT JOIN mp_products AS p USING (productId) WHERE c.category_id='180' AND p.pactive='1'SELECT productId FROM mp_products WHERE crestLocation='16' AND pactive!=2SELECT p.productId FROM mp_productsCategories AS c LEFT JOIN mp_products AS p USING (productId) WHERE c.category_id='16' AND p.pactive='1'SELECT productId FROM mp_products WHERE crestLocation='8' AND pactive!=2SELECT p.productId FROM mp_productsCategories AS c LEFT JOIN mp_products AS p USING (productId) WHERE c.category_id='8' AND p.pactive='1'SELECT productId FROM mp_products WHERE crestLocation='24' AND pactive!=2SELECT p.productId FROM mp_productsCategories AS c LEFT JOIN mp_products AS p USING (productId) WHERE c.category_id='24' AND p.pactive='1'SELECT productId FROM mp_products WHERE crestLocation='135' AND pactive!=2SELECT p.productId FROM mp_productsCategories AS c LEFT JOIN mp_products AS p USING (productId) WHERE c.category_id='135' AND p.pactive='1'SELECT productId FROM mp_products WHERE crestLocation='52' AND pactive!=2SELECT p.productId FROM mp_productsCategories AS c LEFT JOIN mp_products AS p USING (productId) WHERE c.category_id='52' AND p.pactive='1'SELECT productId FROM mp_products WHERE crestLocation='18' AND pactive!=2SELECT p.productId FROM mp_productsCategories AS c LEFT JOIN mp_products AS p USING (productId) WHERE c.category_id='18' AND p.pactive='1'SELECT productId FROM mp_products WHERE crestLocation='70' AND pactive!=2SELECT p.productId FROM mp_productsCategories AS c LEFT JOIN mp_products AS p USING (productId) WHERE c.category_id='70' AND p.pactive='1'SELECT productId FROM mp_products WHERE crestLocation='168' AND pactive!=2SELECT p.productId FROM mp_productsCategories AS c LEFT JOIN mp_products AS p USING (productId) WHERE c.category_id='168' AND p.pactive='1'SELECT productId FROM mp_products WHERE crestLocation='158' AND pactive!=2SELECT p.productId FROM mp_productsCategories AS c LEFT JOIN mp_products AS p USING (productId) WHERE c.category_id='158' AND p.pactive='1'SELECT productId FROM mp_products WHERE crestLocation='19' AND pactive!=2SELECT p.productId FROM mp_productsCategories AS c LEFT JOIN mp_products AS p USING (productId) WHERE c.category_id='19' AND p.pactive='1'SELECT productId FROM mp_products WHERE crestLocation='68' AND pactive!=2SELECT p.productId FROM mp_productsCategories AS c LEFT JOIN mp_products AS p USING (productId) WHERE c.category_id='68' AND p.pactive='1'SELECT productId FROM mp_products WHERE crestLocation='189' AND pactive!=2SELECT p.productId FROM mp_productsCategories AS c LEFT JOIN mp_products AS p USING (productId) WHERE c.category_id='189' AND p.pactive='1'SELECT productId FROM mp_products WHERE crestLocation='9' AND pactive!=2SELECT p.productId FROM mp_productsCategories AS c LEFT JOIN mp_products AS p USING (productId) WHERE c.category_id='9' AND p.pactive='1'SELECT productId FROM mp_products WHERE crestLocation='14' AND pactive!=2SELECT p.productId FROM mp_productsCategories AS c LEFT JOIN mp_products AS p USING (productId) WHERE c.category_id='14' AND p.pactive='1'SELECT productId FROM mp_products WHERE crestLocation='20' AND pactive!=2SELECT p.productId FROM mp_productsCategories AS c LEFT JOIN mp_products AS p USING (productId) WHERE c.category_id='20' AND p.pactive='1'SELECT productId FROM mp_products WHERE crestLocation='10' AND pactive!=2SELECT p.productId FROM mp_productsCategories AS c LEFT JOIN mp_products AS p USING (productId) WHERE c.category_id='10' AND p.pactive='1'SELECT productId FROM mp_products WHERE crestLocation='69' AND pactive!=2SELECT p.productId FROM mp_productsCategories AS c LEFT JOIN mp_products AS p USING (productId) WHERE c.category_id='69' AND p.pactive='1'SELECT productId FROM mp_products WHERE crestLocation='44' AND pactive!=2SELECT p.productId FROM mp_productsCategories AS c LEFT JOIN mp_products AS p USING (productId) WHERE c.category_id='44' AND p.pactive='1'SELECT productId FROM mp_products WHERE crestLocation='15' AND pactive!=2SELECT p.productId FROM mp_productsCategories AS c LEFT JOIN mp_products AS p USING (productId) WHERE c.category_id='15' AND p.pactive='1'SELECT productId FROM mp_products WHERE crestLocation='193' AND pactive!=2SELECT p.productId FROM mp_productsCategories AS c LEFT JOIN mp_products AS p USING (productId) WHERE c.category_id='193' AND p.pactive='1'SELECT productId FROM mp_products WHERE crestLocation='23' AND pactive!=2SELECT p.productId FROM mp_productsCategories AS c LEFT JOIN mp_products AS p USING (productId) WHERE c.category_id='23' AND p.pactive='1'SELECT productId FROM mp_products WHERE crestLocation='30' AND pactive!=2SELECT p.productId FROM mp_productsCategories AS c LEFT JOIN mp_products AS p USING (productId) WHERE c.category_id='30' AND p.pactive='1'SELECT productId FROM mp_products WHERE crestLocation='190' AND pactive!=2SELECT p.productId FROM mp_productsCategories AS c LEFT JOIN mp_products AS p USING (productId) WHERE c.category_id='190' AND p.pactive='1'SELECT productId FROM mp_products WHERE crestLocation='179' AND pactive!=2SELECT p.productId FROM mp_productsCategories AS c LEFT JOIN mp_products AS p USING (productId) WHERE c.category_id='179' AND p.pactive='1'SELECT category_id,category_name,category_folder FROM jl_category WHERE parent_id='0' AND (category_type = 'All' OR category_type = 'Embroidered Patch') AND display='Yes' AND category_id IN (157,12,17,1,28,177,164,21,2,82,40,54,3,33,29,22,36,59,141,160,37,35,172,39,109,5,4,27,13,6,7,61,197,178,32,167,169,58,110,25,180,16,8,24,135,52,18,70,168,158,19,68,189,9,14,20,10,69,44,15,193,23,30,190,179) ORDER BY category_folderSELECT category_id as subCategoryId FROM jl_category WHERE parent_id='157' AND display='Yes' ORDER BY category_name,category_folderSELECT category_id as subCategoryId FROM jl_category WHERE parent_id='12' AND display='Yes' ORDER BY category_name,category_folderSELECT category_id as subCategoryId FROM jl_category WHERE parent_id='17' AND display='Yes' ORDER BY category_name,category_folderSELECT category_id as subCategoryId FROM jl_category WHERE parent_id='1' AND display='Yes' ORDER BY category_name,category_folderSELECT category_id as subCategoryId FROM jl_category WHERE parent_id='28' AND display='Yes' ORDER BY category_name,category_folderSELECT category_id as subCategoryId FROM jl_category WHERE parent_id='177' AND display='Yes' ORDER BY category_name,category_folderSELECT category_id as subCategoryId FROM jl_category WHERE parent_id='164' AND display='Yes' ORDER BY category_name,category_folderSELECT category_id as subCategoryId FROM jl_category WHERE parent_id='21' AND display='Yes' ORDER BY category_name,category_folderSELECT productId FROM mp_products WHERE crestLocation='185' AND pactive!=2SELECT productId FROM mp_products WHERE crestLocation='186' AND pactive!=2SELECT productId FROM mp_products WHERE crestLocation='187' AND pactive!=2SELECT productId FROM mp_products WHERE crestLocation='188' AND pactive!=2SELECT productId FROM mp_products WHERE crestLocation='183' AND pactive!=2SELECT category_id as subCategoryId,category_name as subCategory,category_folder as subCategoryFolder FROM jl_category WHERE category_id IN (185,186,187,188,183) AND display='Yes' ORDER BY category_name,category_folderSELECT category_id as subCategoryId FROM jl_category WHERE parent_id='2' AND display='Yes' ORDER BY category_name,category_folderSELECT category_id as subCategoryId FROM jl_category WHERE parent_id='82' AND display='Yes' ORDER BY category_name,category_folderSELECT category_id as subCategoryId FROM jl_category WHERE parent_id='40' AND display='Yes' ORDER BY category_name,category_folderSELECT category_id as subCategoryId FROM jl_category WHERE parent_id='54' AND display='Yes' ORDER BY category_name,category_folderSELECT category_id as subCategoryId FROM jl_category WHERE parent_id='3' AND display='Yes' ORDER BY category_name,category_folderSELECT productId FROM mp_products WHERE crestLocation='56' AND pactive!=2SELECT productId FROM mp_products WHERE crestLocation='55' AND pactive!=2SELECT category_id as subCategoryId,category_name as subCategory,category_folder as subCategoryFolder FROM jl_category WHERE category_id IN (56,55) AND display='Yes' ORDER BY category_name,category_folderSELECT category_id as subCategoryId FROM jl_category WHERE parent_id='33' AND display='Yes' ORDER BY category_name,category_folderSELECT category_id as subCategoryId FROM jl_category WHERE parent_id='29' AND display='Yes' ORDER BY category_name,category_folderSELECT category_id as subCategoryId FROM jl_category WHERE parent_id='22' AND display='Yes' ORDER BY category_name,category_folderSELECT category_id as subCategoryId FROM jl_category WHERE parent_id='36' AND display='Yes' ORDER BY category_name,category_folderSELECT category_id as subCategoryId FROM jl_category WHERE parent_id='59' AND display='Yes' ORDER BY category_name,category_folderSELECT category_id as subCategoryId FROM jl_category WHERE parent_id='141' AND display='Yes' ORDER BY category_name,category_folderSELECT category_id as subCategoryId FROM jl_category WHERE parent_id='160' AND display='Yes' ORDER BY category_name,category_folderSELECT category_id as subCategoryId FROM jl_category WHERE parent_id='37' AND display='Yes' ORDER BY category_name,category_folderSELECT category_id as subCategoryId FROM jl_category WHERE parent_id='35' AND display='Yes' ORDER BY category_name,category_folderSELECT category_id as subCategoryId FROM jl_category WHERE parent_id='172' AND display='Yes' ORDER BY category_name,category_folderSELECT category_id as subCategoryId FROM jl_category WHERE parent_id='39' AND display='Yes' ORDER BY category_name,category_folderSELECT productId FROM mp_products WHERE crestLocation='182' AND pactive!=2SELECT productId FROM mp_products WHERE crestLocation='107' AND pactive!=2SELECT productId FROM mp_products WHERE crestLocation='51' AND pactive!=2SELECT productId FROM mp_products WHERE crestLocation='38' AND pactive!=2SELECT productId FROM mp_products WHERE crestLocation='53' AND pactive!=2SELECT category_id as subCategoryId,category_name as subCategory,category_folder as subCategoryFolder FROM jl_category WHERE category_id IN (182,107,51,38) AND display='Yes' ORDER BY category_name,category_folderSELECT category_id as subCategoryId FROM jl_category WHERE parent_id='109' AND display='Yes' ORDER BY category_name,category_folderSELECT category_id as subCategoryId FROM jl_category WHERE parent_id='5' AND display='Yes' ORDER BY category_name,category_folderSELECT category_id as subCategoryId FROM jl_category WHERE parent_id='4' AND display='Yes' ORDER BY category_name,category_folderSELECT category_id as subCategoryId FROM jl_category WHERE parent_id='27' AND display='Yes' ORDER BY category_name,category_folderSELECT category_id as subCategoryId FROM jl_category WHERE parent_id='13' AND display='Yes' ORDER BY category_name,category_folderSELECT category_id as subCategoryId FROM jl_category WHERE parent_id='6' AND display='Yes' ORDER BY category_name,category_folderSELECT category_id as subCategoryId FROM jl_category WHERE parent_id='7' AND display='Yes' ORDER BY category_name,category_folderSELECT productId FROM mp_products WHERE crestLocation='46' AND pactive!=2SELECT productId FROM mp_products WHERE crestLocation='45' AND pactive!=2SELECT productId FROM mp_products WHERE crestLocation='48' AND pactive!=2SELECT productId FROM mp_products WHERE crestLocation='139' AND pactive!=2SELECT productId FROM mp_products WHERE crestLocation='184' AND pactive!=2SELECT productId FROM mp_products WHERE crestLocation='47' AND pactive!=2SELECT productId FROM mp_products WHERE crestLocation='173' AND pactive!=2SELECT category_id as subCategoryId,category_name as subCategory,category_folder as subCategoryFolder FROM jl_category WHERE category_id IN (46,45,48,139,184,47,173) AND display='Yes' ORDER BY category_name,category_folderSELECT category_id as subCategoryId FROM jl_category WHERE parent_id='61' AND display='Yes' ORDER BY category_name,category_folderSELECT category_id as subCategoryId FROM jl_category WHERE parent_id='197' AND display='Yes' ORDER BY category_name,category_folderSELECT category_id as subCategoryId FROM jl_category WHERE parent_id='178' AND display='Yes' ORDER BY category_name,category_folderSELECT category_id as subCategoryId FROM jl_category WHERE parent_id='32' AND display='Yes' ORDER BY category_name,category_folderSELECT category_id as subCategoryId FROM jl_category WHERE parent_id='167' AND display='Yes' ORDER BY category_name,category_folderSELECT category_id as subCategoryId FROM jl_category WHERE parent_id='169' AND display='Yes' ORDER BY category_name,category_folderSELECT category_id as subCategoryId FROM jl_category WHERE parent_id='58' AND display='Yes' ORDER BY category_name,category_folderSELECT category_id as subCategoryId FROM jl_category WHERE parent_id='110' AND display='Yes' ORDER BY category_name,category_folderSELECT category_id as subCategoryId FROM jl_category WHERE parent_id='25' AND display='Yes' ORDER BY category_name,category_folderSELECT category_id as subCategoryId FROM jl_category WHERE parent_id='180' AND display='Yes' ORDER BY category_name,category_folderSELECT category_id as subCategoryId FROM jl_category WHERE parent_id='16' AND display='Yes' ORDER BY category_name,category_folderSELECT category_id as subCategoryId FROM jl_category WHERE parent_id='8' AND display='Yes' ORDER BY category_name,category_folderSELECT category_id as subCategoryId FROM jl_category WHERE parent_id='24' AND display='Yes' ORDER BY category_name,category_folderSELECT category_id as subCategoryId FROM jl_category WHERE parent_id='135' AND display='Yes' ORDER BY category_name,category_folderSELECT category_id as subCategoryId FROM jl_category WHERE parent_id='52' AND display='Yes' ORDER BY category_name,category_folderSELECT category_id as subCategoryId FROM jl_category WHERE parent_id='18' AND display='Yes' ORDER BY category_name,category_folderSELECT category_id as subCategoryId FROM jl_category WHERE parent_id='70' AND display='Yes' ORDER BY category_name,category_folderSELECT category_id as subCategoryId FROM jl_category WHERE parent_id='168' AND display='Yes' ORDER BY category_name,category_folderSELECT category_id as subCategoryId FROM jl_category WHERE parent_id='158' AND display='Yes' ORDER BY category_name,category_folderSELECT category_id as subCategoryId FROM jl_category WHERE parent_id='19' AND display='Yes' ORDER BY category_name,category_folderSELECT category_id as subCategoryId FROM jl_category WHERE parent_id='68' AND display='Yes' ORDER BY category_name,category_folderSELECT category_id as subCategoryId FROM jl_category WHERE parent_id='189' AND display='Yes' ORDER BY category_name,category_folderSELECT category_id as subCategoryId FROM jl_category WHERE parent_id='9' AND display='Yes' ORDER BY category_name,category_folderSELECT category_id as subCategoryId FROM jl_category WHERE parent_id='14' AND display='Yes' ORDER BY category_name,category_folderSELECT category_id as subCategoryId FROM jl_category WHERE parent_id='20' AND display='Yes' ORDER BY category_name,category_folderSELECT category_id as subCategoryId FROM jl_category WHERE parent_id='10' AND display='Yes' ORDER BY category_name,category_folderSELECT category_id as subCategoryId FROM jl_category WHERE parent_id='69' AND display='Yes' ORDER BY category_name,category_folderSELECT category_id as subCategoryId FROM jl_category WHERE parent_id='44' AND display='Yes' ORDER BY category_name,category_folderSELECT category_id as subCategoryId FROM jl_category WHERE parent_id='15' AND display='Yes' ORDER BY category_name,category_folderSELECT category_id as subCategoryId FROM jl_category WHERE parent_id='193' AND display='Yes' ORDER BY category_name,category_folderSELECT productId FROM mp_products WHERE crestLocation='194' AND pactive!=2SELECT category_id as subCategoryId,category_name as subCategory,category_folder as subCategoryFolder FROM jl_category WHERE category_id IN (194) AND display='Yes' ORDER BY category_name,category_folderSELECT category_id as subCategoryId FROM jl_category WHERE parent_id='23' AND display='Yes' ORDER BY category_name,category_folderSELECT category_id as subCategoryId FROM jl_category WHERE parent_id='30' AND display='Yes' ORDER BY category_name,category_folderSELECT category_id as subCategoryId FROM jl_category WHERE parent_id='190' AND display='Yes' ORDER BY category_name,category_folderSELECT category_id as subCategoryId FROM jl_category WHERE parent_id='179' AND display='Yes' ORDER BY category_name,category_folder
SELECT notice_desc FROM jl_notice WHERE notice_start <=CURDATE() AND notice_end >=CURDATE() ORDER BY notice_start DESC
During July and August, we will be shipping orders Tuesday's and Thursday's. If you have an urgent request, please give us a call and we'll do our best to accommodate.
Canada Post is behind with their deliveries so shipping times have been extended to what's listed on our shipping page. If you require an urgent shipment, please either add a Comment to your order or call our office at 1-887-335-8904. Learn about our COVID-19 procedures. We wish everyone good health!
We also stand in support of racial equality and against brutality in all its forms.
Birthstone - April Diamond
2" h
Item No: S1503
SELECT price,discount,discountStart,discountEnd FROM mp_products WHERE productId='592'SELECT promoDiscountAmount FROM dg_promos WHERE promocode='0'SELECT c.discount FROM jl_category As c LEFT JOIN mp_productsCategories AS pc ON pc.category_id=c.category_id WHERE pc.productId='592' AND ('2020-07-07' BETWEEN c.discount_start_date AND c.discount_end_date)
Price: $ 1.50 CAD
Reviews
Add Your Review
The crests were delivered today and they look good.
--Herman

I just wanted to say Thank You the crests arrived and they are beautiful.
--Janice Bechamp
Chambly, Quebec
They are fantastic and do amazing work! Wouldn't use anyone else. :)
--Femke Bonin

Customers who bought Birthstone - April Diamond also purchased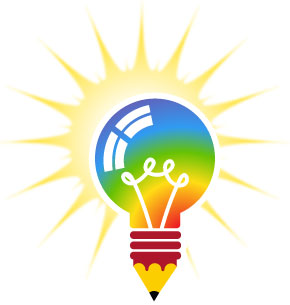 Can't Find it?
Do you have something that you would like see on a badge? Add your crest design suggestions to our wish list.
© Copyright E-Patches & Crests
E-Patches & Crests is a private enterprise not affiliated with Girl Guides of Canada.
This site is not sponsored, endorsed or approved by Girl Guides of Canada or any Provincial Council.