Christmas Carols
It's never too late, or too early, to organize a Caroling Event in your community, break out the Karaoke machine, or just start practicing with the help of the shower-head microphone if you're a little shy! Singing is one of the best ways to get yourself in the Christmas spirit!
We compiled this list of EPC's favourite Christmas Carols into a handy downloadable PDF for you.
These carols were presented on day 2 of our 12 Days of Christmas in 2018.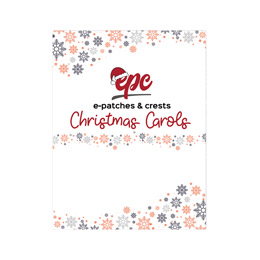 Author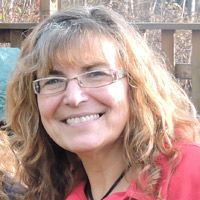 Lori St. Martin has been an Alberta Girl Guide Leader and member for 19 fun filled years, but every time she visited the Guide Store, she found that there were rarely any new crests. That's when she decided to combine her graphic/web design career with her passion for Guiding. The two naturally merged into creating fun activity embroidered patches and this web site, E-Patches & Crests.
Updated Dec 19, 2018
---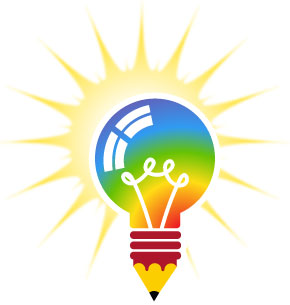 Want to Share your Idea?
Do you have something that you would like to share? We would love to see it! Submit your testimonial, camp plan, meeting idea, craft, recipe, game or any handy information that could be used by others.

Anyone who submits material that we post on our website will receive 15% off an in-stock or custom order.

function are_cookies_enabled() { var cookieEnabled = (navigator.cookieEnabled) ? true : false; if (typeof navigator.cookieEnabled == "undefined" && !cookieEnabled) { document.cookie="testcookie"; cookieEnabled = (document.cookie.indexOf("testcookie") != -1) ? true : false; } return (cookieEnabled); } if (!are_cookies_enabled()) { $('#hello').append('

It appears you may have cookies disabled in your browser settings. If so, please enable acceptance of cookies and try again.

'); $('#currencySwitcher').modal('hide'); } else { $(window).load(function(){ $('#currencySwitcher').modal('show'); }); $('#currencyForm').submit(function(evt) { evt.preventDefault(); var url = $(this).attr("action"); var formData = $(this).serialize(); $.ajax(url, { data: formData, type: "POST", success: function(response) { location.reload(); }/*, error: function(response) { $('#hello').html('

Please make sure you have cookies enabled.

'); }*/ }) }); //end submit $('#currencyUSForm').submit(function(evt) { evt.preventDefault(); var url = $(this).attr("action"); var formData = $(this).serialize(); $.ajax(url, { data: formData, type: "POST", success: function(response) { location.reload(); }/*, error: function(response) { $('#hello').html('

Please make sure you have cookies enabled.

'); }*/ }) }); //end submit }